In our laboratory in Willich we offer the possibility of carrying out technical tests and analyzes close to the customer. Our laboratory is equipped with modern technology and equipment to ensure accurate and reliable performance of testing and analysis.
The tests and measurements on our own products are free of charge for our customers. On request, we can also carry out technical analyzes in our laboratory to solve problems with third-party products, which we charge at cost.
Electromechanical testing

Force-displacement characteristics of control elements
Service life of controls
Abrasion resistance of painted and printed surfaces
2D / 3D measuring microscope for assessing surface structures and geometric measurement of components (new 3D measuring device Scope Check)
Pressure / tensile force meter for checking the strength of material connections, actuating forces on operating elements (buttons, switches) and the pull-off force of foils and films.
Optical inspection with stereo microscope
luminance
color coordinates
Color measurement with a sphere spectrophotometer
Dominant wavelength Brightness distribution (homogeneity) of displays, backlights, backlit keyboards and pictograms etc.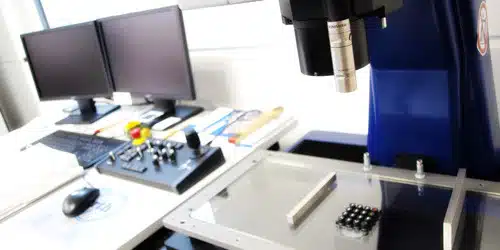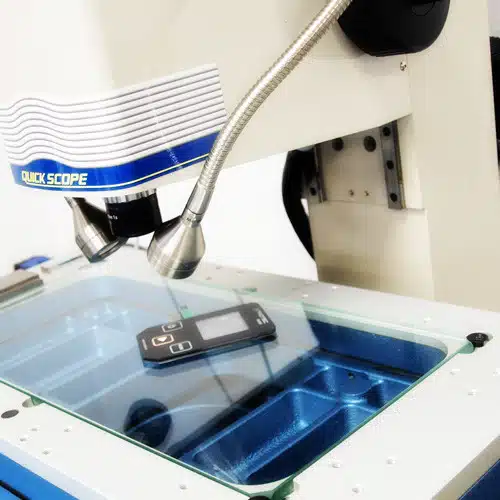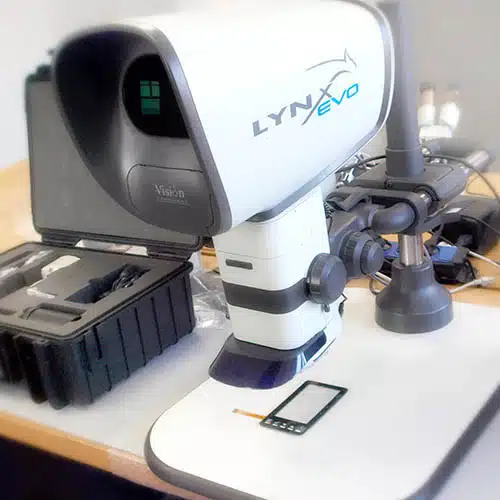 sound level measurements
Recording of frequency response diagrams
As the exclusive representative of the conductivity measuring devices from Nittoseiko Analytech in the German-speaking area (DA-CH) and the BENELUX region, we also offer the measurement of the
surface resistance
and
volume resistance
as a service.
Climate test (temperature -70°C to +180°C / humidity 10% to 98%)
cable tester
Jig construction with CNC engraving and milling machine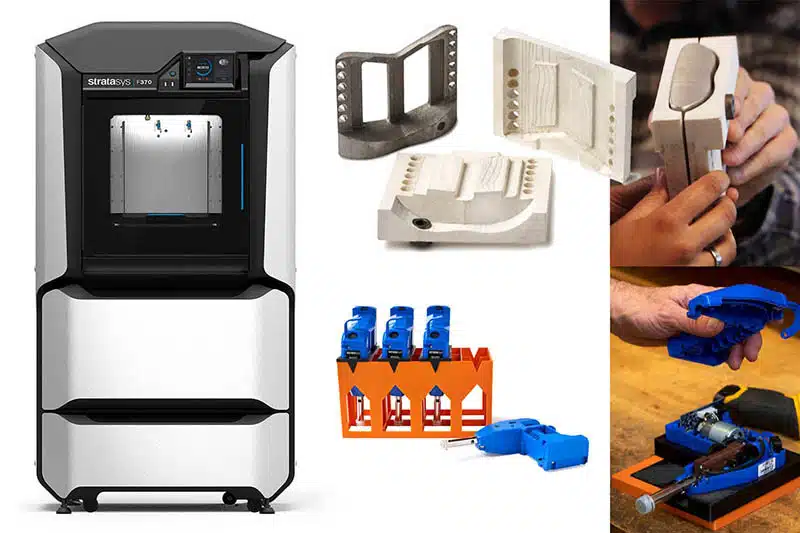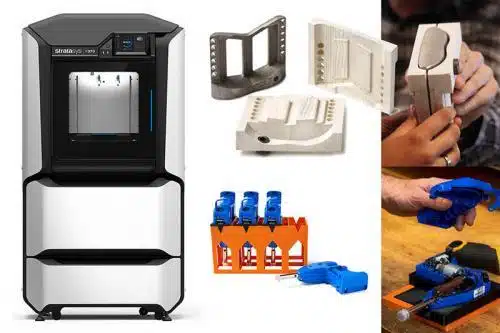 We have invested in a new 3D printer to provide our customers with extensive support in the early concept development phase as well as in the testing of their designs.
With the Stratasys F3 370D printer, we produce prototypes and devices made of real plastic up to a size of 355 x 254 x 355 mm with an accuracy of ±0,2 mm. In addition to the materials ABS, ASA, PLA and TPU, the materials PC-ABS, static-dissipating ABS-ESD7 and robust and chemical-resistant PA6.6 MF07 (Diran) can also be processed.
With 2 heads, the F370 is able to print the product material and the soluble support structures at the same time. The support structures are washed out in a subsequent ultrasonic bath without manual removal.