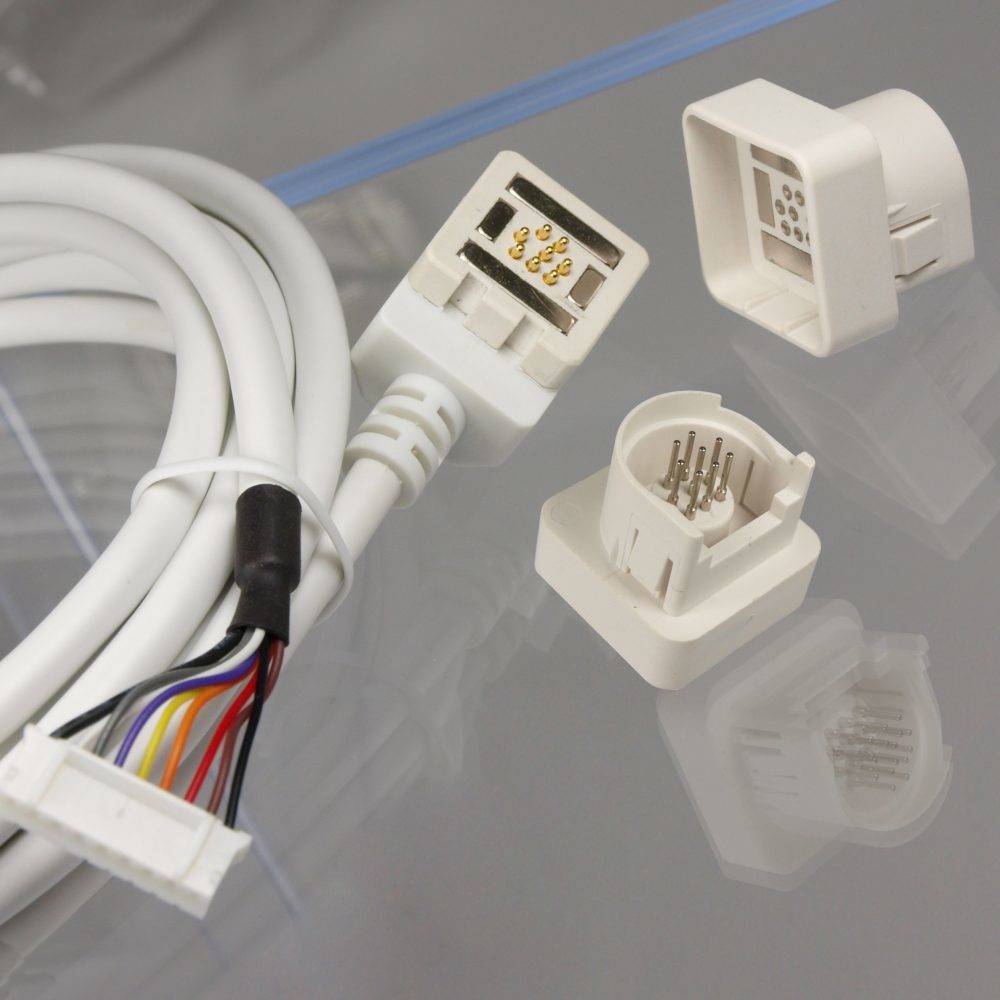 With customer-specific connectors, magnetic cable solutions can be easily integrated into existing operating systems. In this way, proven input devices can get an uncomplicated relaunch. We design and deliver such magnetic cable solutions with connectors based on spring contacts (pogo pins) as a complete system.
Cable assembly plays a major role in our core competence, the production of customer-specific control units. The implementation of a magnet in the connector ensures a quick shock and vibration resistant, as well as self-guiding connection from the device.
A magnetic release mechanism prevents a device from being damaged by a drop down. Especially with control units connected to a wall socket, these mechanism prevents the socket from being torn out. The integrated spring contacts can transmit charging currents up to 13A per pin, and all other types of signals. Thanks to various designs, the connectors can meet protection classes from IPx5 to IPx8.
More about magnetic connectors
We offer extensive support in the construction of customer-specific plug-in adapters and accompany the projects through to series delivery.
Please contact us if you are interested.