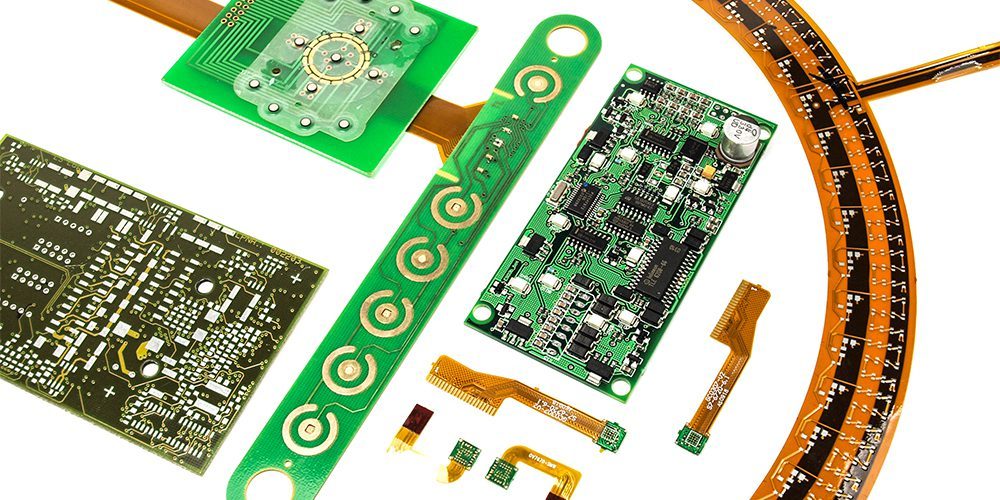 We work with you to custom circuit boards and 3D boards. You take care of the idea to the serial delivery proficient in technical design, planning and implementation. This offers a multitude offers options:
Flexible, rigid and rigid-flex circuits
Single- and double-sided, multilayer all common base materials. The assembly (leaded and SMD components) is carried out according to customer specifications. As an inexpensive alternative to rigid (or flexible) printed circuit boards in etching technique, we offer double-sided polyester film circuit. The circuit layout is printed in a screen printing technique on both sides of the film. The via ("through-hole") is realized by a special conductive paste. To protect against the silver migration effect the silver interconnects are covered overlapping with a carbon paste.