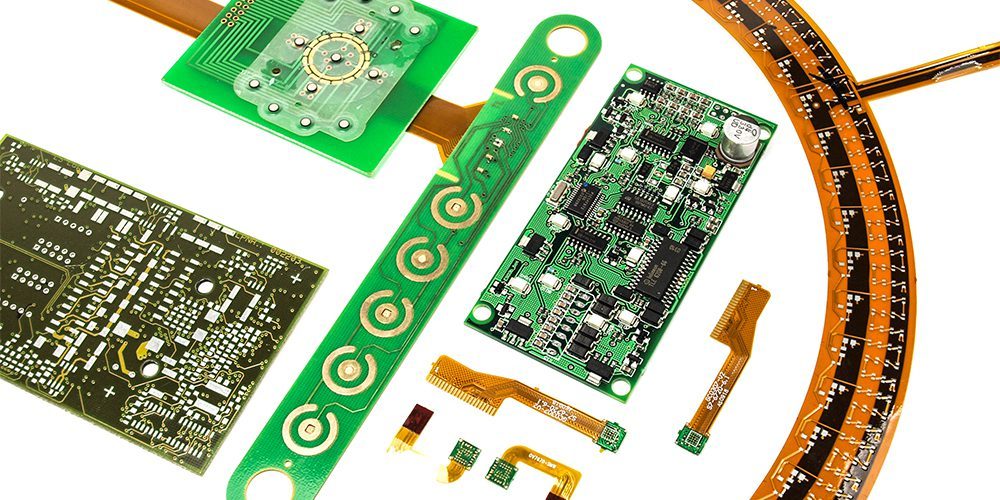 We work with you to custom circuit boards and 3D boards. You take care of the idea to the serial delivery proficient in technical design, planning and implementation. This offers a multitude offers options:
Flexible, rigid and rigid-flex circuits
Single- and double-sided, multilayer all common base materials. The assembly (leaded and SMD components) is carried out according to customer specifications. As an inexpensive alternative to rigid (or flexible) printed circuit boards in etching technique, we offer double-sided polyester film circuit. The circuit layout is printed in a screen printing technique on both sides of the film. The via ("through-hole") is realized by a special conductive paste. To protect against the silver migration effect the silver interconnects are covered overlapping with a carbon paste.
---
3D MID
Mechatronic Integrated Devices (MID) are plastic parts that carry electrical conductors and act in this way as a 3D PCB. For the production of MID components to the patented method of laser direct structuring (LDS) is used. In certain applications, e.g. in the automotive industry and in medical technology make MID components is a cost effective alternative to conventional construction with the PCB.
Advantages:
Reducing the number of components
Space-saving design
Reduction in process steps
Reduce assembly time
Depending on quantities and trace geometries are among others the method Two-component injection molding (Two Shot Moulding) and laser direct structuring (LDS) used. The two-component injection molding is particularly suitable for the production of large quantities with coarse conductor structures. The laser direct structuring is suitable for the production of small and large quantities with fine conductor structures of complex electronic systems
Two Shot Molding
The most commonly used variants of the Two shot molding are the PCK (Printed Circuit Board Kollmorgen ) and SKW ( Sankyo Kasei Wiring Board ) method . PCK – method : For the first shot a metallizable , not electrically conductive plastic is used . The interconnect geometry of the MID is displayed sublime. In the second shot , the areas between the conductor tracks are filled with a non metallizable plastic . SKW – method : In the first shot the conductor path structure is injected as a depression from the non- metallizable component . In the second shot , these areas are filled with the metallizable component . After the second shot , the surface of metallizable plastic is activated , and then applied by electroplating copper to the desired thickness in both processes . Then the metallized structure with nickel and gold is refined .
Laser Direct Structuring ( LDS )
In the patented LPKF LDS method structuring ( additives ) by means of laser beam by exposing and activating special active substances in a thermoplastic material . The additives contain chemically inactive metal nuclei which can be activated only by laser radiation . Upon activation of the metal nuclei , the metallization occurs in a copper bath . The metallized structure is then finished with nickel and gold .