Contact N&H Technology
Would you like to get to know us, do you have questions about our products or do you need technical advice?
Then just call us or send us a few lines by email or use the contact form. We look forward to your inquiry and assure you that we will process it quickly and professionally.
N&H Technology GmbH
Gießerallee 21
D-47877 Willich
Your Request
Meeting
Travel
For an offer we need:
Technical drawing*, first sketch or a sample.
Specifications, technical specifications, equipment extras
required amount / annual requirement
Of course, we are also happy to conclude a non-disclosure agreement / NDA with you.
*If you don't have a technical drawing at hand, we can create one for you.

A face-to-face meeting is particularly important to us so that we can get to know each other and discuss complex or new projects. We want to make sure we fully understand your requirements and needs and can offer you the best possible solution. In a personal meeting we can discuss the details of your project together and make our expertise and experience available to you.
We would be happy to welcome you at our company location in Willich or come to you if you wish. Of course we are also available for online meetings. We use different platforms and tools to ensure seamless and effective communication.
Feel free to contact us to make an appointment and get to know us. We look forward to helping you implement your projects and working with you.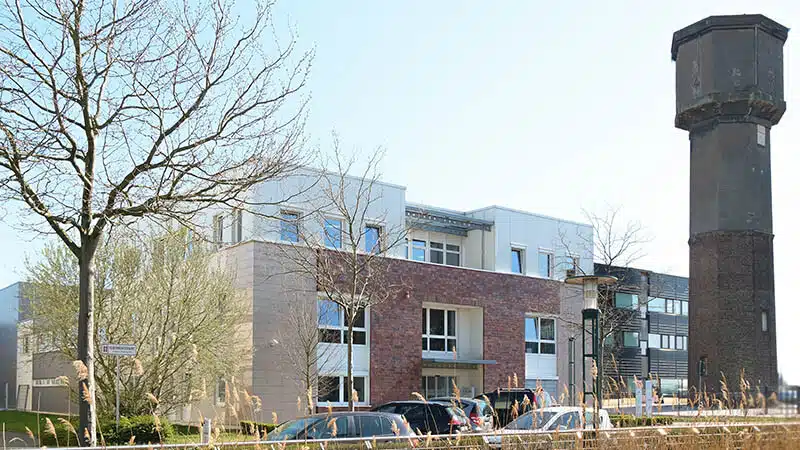 You will find us right next to the historic water tower in the Stahlwerk Becker business park
on Gießerallee 21.
Note for freight forwarders:
Please deliver your goods via our lateral building entrance. Our camp management is located right next to the barrier, where you can register. You can deliver daily from Monday to Friday between 8.00 a.m. and 16.00 p.m. Other times are possible by arrangement.
Distances:
Dusseldorf Airport: 25km
Airport Cologne / Bonn: 80km
Station Willich / Anrath: 8 km
Mönchengladbach main station: 14 km
Contact Form
---
---
We would like to point out that we exclusively in the B2B area are active and cannot process inquiries from private customers.
---