Information on the processing of plastic surfaces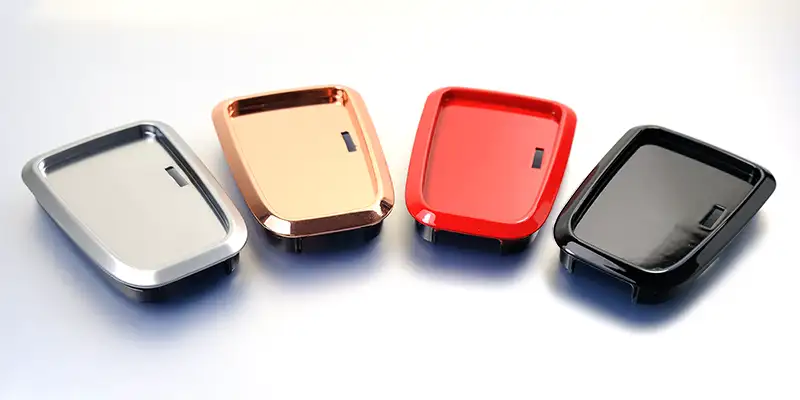 Printing of plastic parts
Both the Pad and screen printing technology available. With pad printing, the desired print motif is worked into a steel plate and transferred to the surface to be printed with a silicone stamp. Compared to other printing techniques, the soft stamp adapts very well to the surface contour. It is also possible to print on convex and concave surfaces. Possible color specifications: NCS, RAL, Pantone or color samples.

Laser marking of plastic surfaces

Laser inscription opens up a multitude of possibilities for providing plastic covers and buttons with an attractive nighttime design. By using precise laser beams, lettering, engravings and other graphic elements can be incorporated into the workpieces with the greatest accuracy. With laser marking, plastic parts can be personalized in an elegant and professional way to create unique designs that meet your unique needs.

IMD (In-Mould Decoration) in plastics processing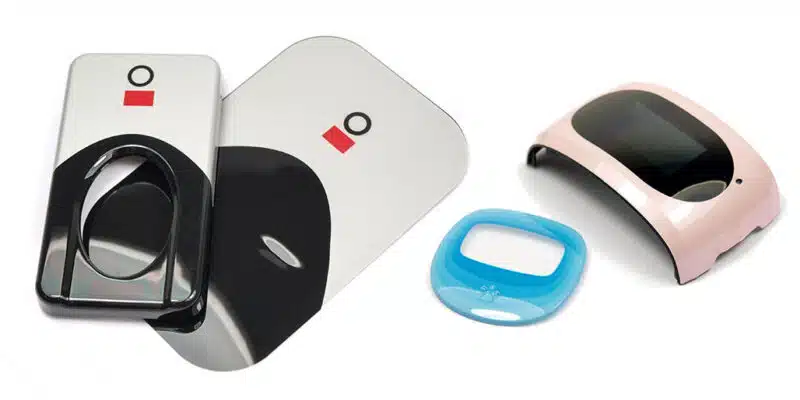 The IMD technology enables a large number of decor variants and reduces the production and decoration of the plastic molded part to a single operation. A variety of color combinations and designs can be applied to a continuous sheet to create customized and unique products. The decorative layer is also extremely resilient and durable, thanks to the high abrasion and scratch resistance that is achieved through the connection with the plastic. The film is fed fully automatically from the roll between the tool halves, positioned in the mold and fixed. After the mold is closed, the plastic is injected and immediately "welded" to form a solid bond with the decorative layer that is peeling off the film.
In addition to flexible color design, IMD technology also offers the option of seamlessly integrating closed LCD and LED windows into the molded part. As a result, user-friendly products can be manufactured that are characterized by a modern and elegant design.

Plastic surfaces with a combination of high-gloss and matt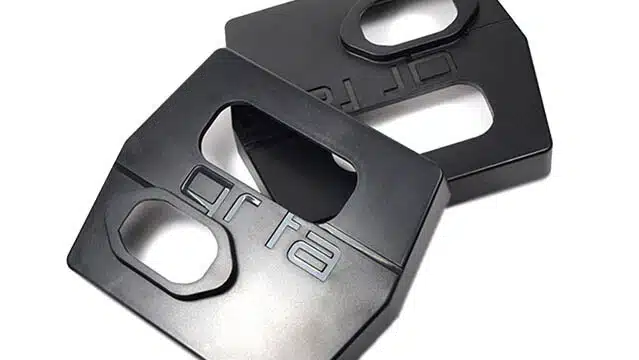 Through the targeted use of structured areas alternating with polished accents, it is possible to design high-contrast design surfaces directly off the tool. The advantage of this surface technology is that further work steps such as painting, milling or foiling are no longer necessary. A cost-effective and reliable method that can be implemented economically even with medium quantities and represents an alternative to IMD technology.

Texturing / structuring of plastic surfaces
The texturing of plastic surfaces can also be easily implemented with one tool. In addition to an individual look, functional, haptic properties are also combined here. There are almost no limits to the creative possibilities.
Soft touch finish
We offer a soft-touch coating for plastic parts made of ABS and PC. This gives surfaces a velvety and soft feel and makes them insensitive to fingerprints and glare-free. Soft-touch coatings are used, among other things, in automobile interiors.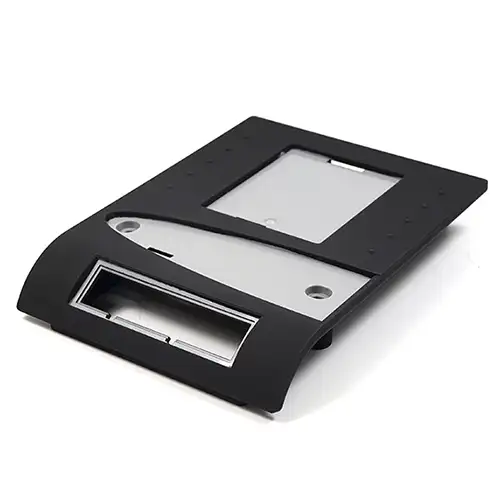 PVD coating / vacuum coating on plastic parts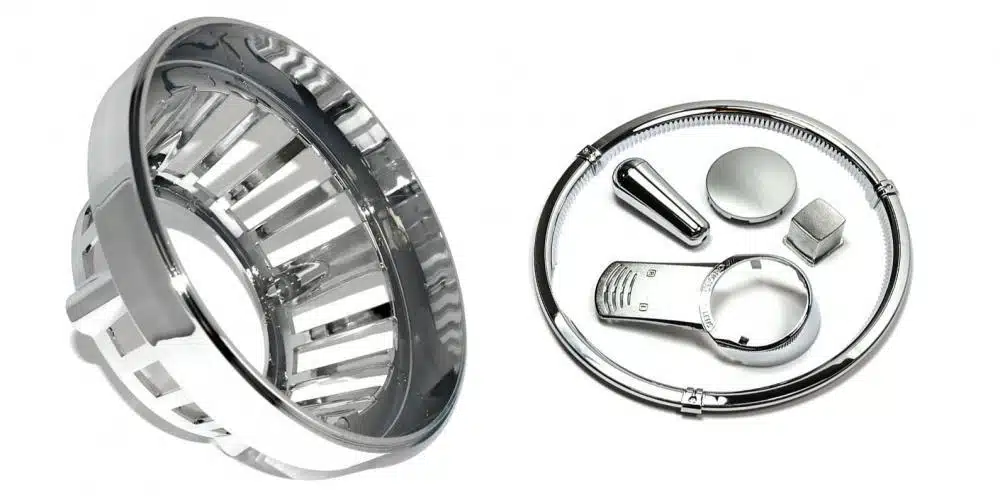 With the help of vacuum coating or vacuum metallization, plastics are provided with a very thin, metallic coating (2-5 μm) made of aluminum, copper, tin, gold, silver or others. The coating material is vaporized in a vacuum chamber and then condenses on the substrate. The surface can be matt or high-gloss. The plastic metallization can be used, for example, to provide EMC shielding. In addition, a wear-resistant corrosion protection is generated. Compared to electroplating, PVD coating is cheaper and faster. The purity of the layers is very high, making selective coating easy to implement.